Western Sakiori Scarf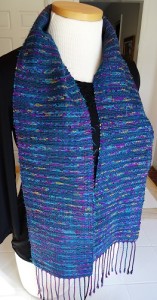 This is a two-day class during which students will make a sakiori scarf from their own silk fabric.  After learning about the history and use of traditional sakiori fabric in old Japan, we'll talk about how to use the discarded luxury materials readily available to us in North America to make our version of sakiori.  The class will cover rag preparation, weaving and finishing techniques.  Information will be sent prior to class to guide students in their rag selection.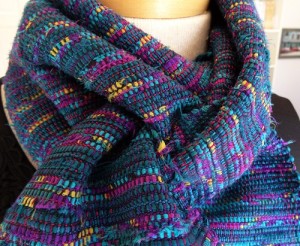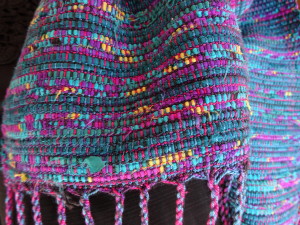 Western Sakiori Seminar
This is a seminar or guild presentation covering topics ranging from bast fibers and the history of cotton in Japan, rural Japanese work garments and the adoption of the principles of sakiori weaving into our own culture.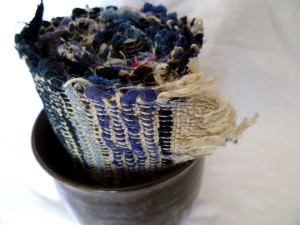 Click here to contact me about the above workshops.